Lemmonet is a digital advertising company with global presence founded in 2013. They deliver Ad Tech solutions to help brands connect with their target audience in the most engaging, authentic and effective way through influencer, programmatic display, video and native ads.
We had to re-think the brand we once knew into something bigger, mature and more professional. Lemmonet Influencers is new branch of Lemmonet who wants to change the scene and revolutionize the way companies handle their communications. 
Stakeholder interviews – Competitive audit – Service blueprint – User interview and usability testings – Content strategy – Taxonomies – User personas – Scenarios – Mental model – Workshops – Moodboard – Wireframes – Prototype – Design system – SUS, NPS, Heuristic, Quantitative, Behavior psycology, Architecture, Flows documentation.
Content builds relationships.
Relationships are built on trust.
Trust Drives revenue.
I didn't just work on design; I brought a product to life and it was about time to be the user. I plan and run user tests and studies in close collaboration with researchers.
We build scalable and easy-to-use solutions that will delight our users. Apply, contribute and extend a design system was a must but first, we need to understand users' motivations to guide us towards a meaningful innovation.
Nobody said it was going to be easy
Every project has constraints. It's a good thing we love a challenge.
Online presence in 15 countries.

19 languages for the users and the editors.

Ad-driven monetization model.

 Instagram policies kicked in.

A new pushing niche full of uncertainties.
One of the hardest parts of designing a product for 15 countries is making sure the design fit every cultural environment. Our job was to make it simple for a influencer to create content without having to re-adjust the content every time they connect with somebody outside their area of influence.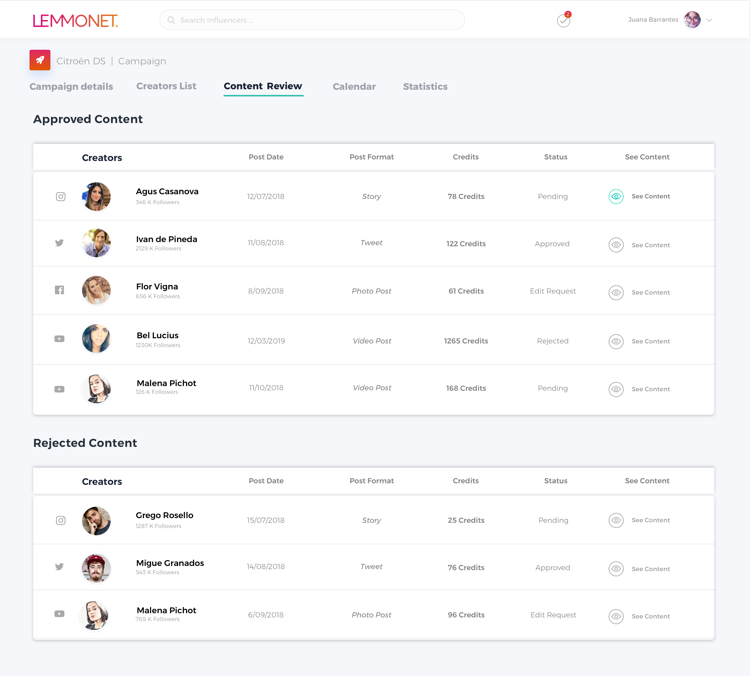 Turning users into partners​
During the discovery phase we delved deep into Advertisement business model, their competitive landscape and how they add value to different audiences.
The insights we got from running several workshops helped us hone our research into more in-depth hypotheses around user profiles.
User personas usually help us build empathy with users. But it's a limited methodology and, since we were working with a culturally diverse demographic, we started looking for alternatives.
Building upon the hypothesis that content creators all over the world turn to platforms like Lemmonet Influencers for entertainment, we started thinking of our users as creators and listed the roles they could take.
We had the opportunity to validate or refute hypothesis and assumptions formulated during the research phase. We collected relevant data regarding creator's behavior and business needs.
Lemmonet Influencers was a great opportunity to develop people's talent with a goal-oriented mindset. Some long-term commitments were increase the brand authority.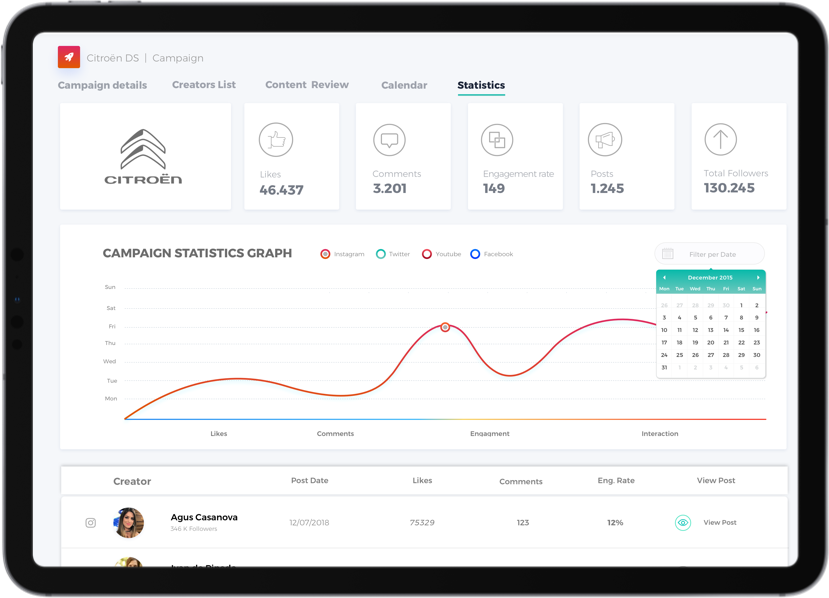 We delivered a working product along with a design and research system that set a foundation to build upon.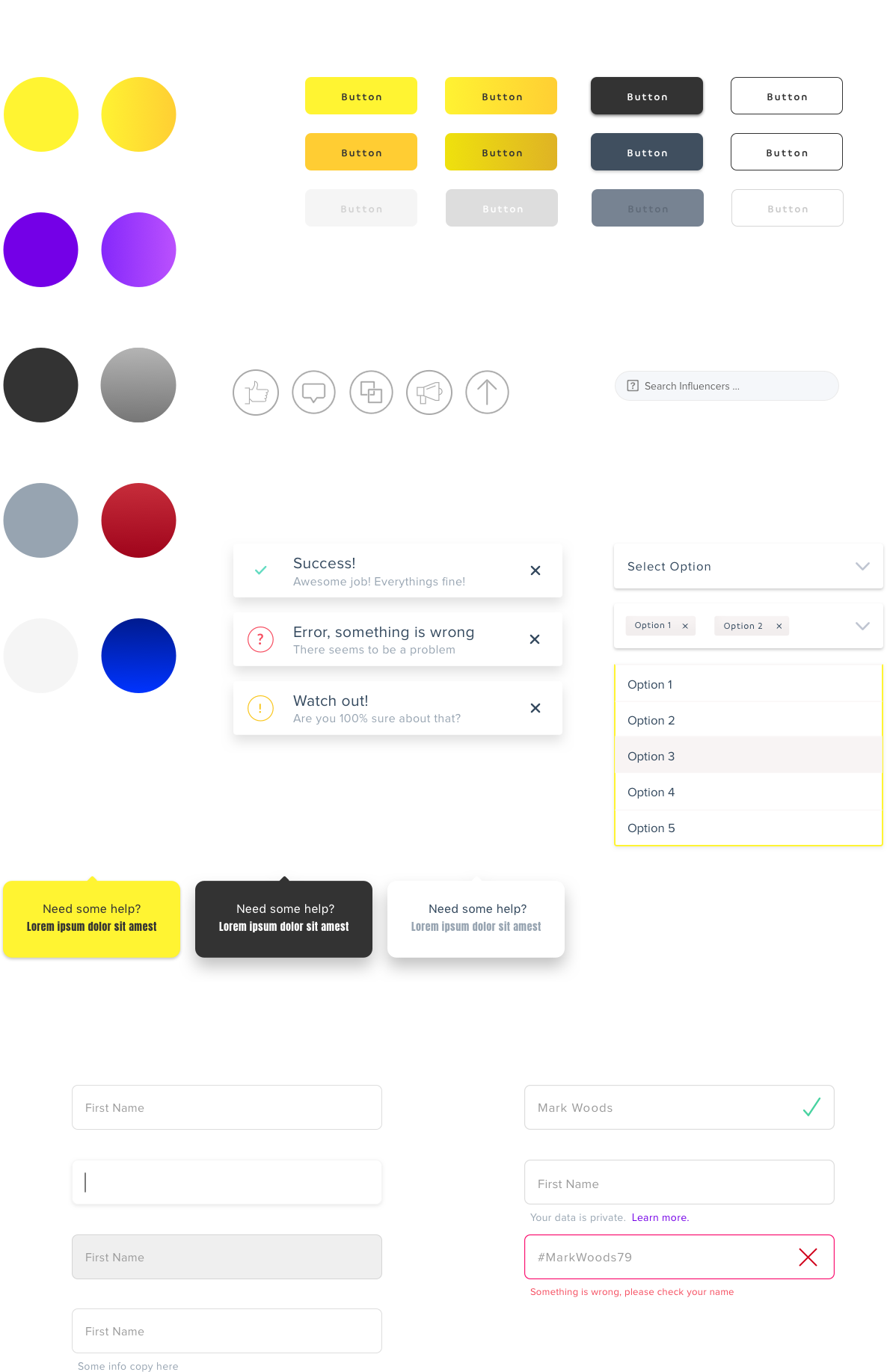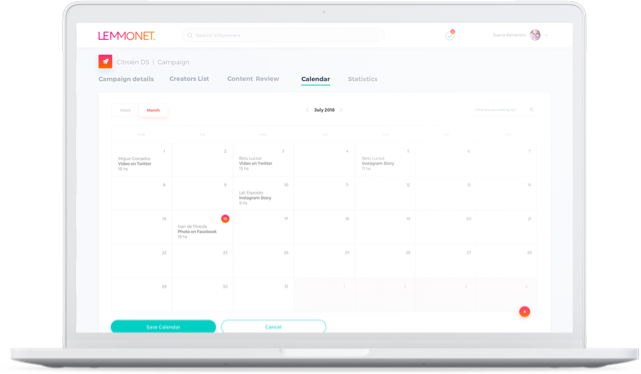 We also provided specific documentation aimed to promote coherence and consistency through the journey, while giving freedom and flexibility to create regional content without any major complication.
Lemmonet has expanded progressively towards South America, Europe and Asia. With headquarters in London, they are starting to be a relevant player in the global advertisement sector.
Presence in +50 countries
+3.000 new registered users