Rinci & Associates is a law firm recognized for providing the best legal-accounting service based on each client's uniqueness.
We teamed up to design a platform that caters to their users and business model. In today's digital world, we value speed and simplicity. This enables one-click shopping and real-time updates, but somehow, these principles do not apply to this industry. So, we come up with a question: What would an engaging lawyer's site look like?
Role: Lead designer.
Methods: In-depth qualitative interviews, customer journey mapping, brainstorming, information architecture, service blueprint, usability test, heuristic analysis.
Skills: Interviewing, synthesizing, facilitating, design critique, mental model mapping.
Deliverables: Customer journey map, personas, research summaries, prototypes, design system.
Provide clients with easy access to legal information, services, and support. To set the firm apart from its competitors, the website should showcase the law firm's expertise, experience, and credibility.
Research shows us a pattern of how users work. When looking for information, they always considered how much they could depend on reliable sources. Estudio Rinci is boosting its SEO strategy, creating a Vlog, strengthening its social media presence. The goal for 2023 is to be seen as the place to get new and innovative ideas, erasing the thick line that separates employees from content creators.
We were responsible for going beyond our users' needs and taking the digital experience to a different level. We set out to analyze the context and users to define how the experience should behave Information architecture and UX writing played a key role. We had to run a workshop to align the UX vision and educate stakeholders and employees on understanding the user's mental model.
We started with a discovery phase, where we analyzed the problem space, framing the problem(s) to be solved and gathering sufficient evidence and guidance.
Finding the right problems is the first step to designing a proper solution. Therefore our plan consisted in:
Understanding our users: Determine who they are, how they are affected by a particular problem, and what they need, desire, and value from a solution (and why).
The problem space: Learn how and why the problem(s) arise and how they affect users and the organization.
Shared vision: Engage stakeholders in discussing business objectives and desired outcomes and answer questions such as 'What do we hope to accomplish?' or 'What does success look like?'
As a result of all those sessions, much information had to be sorted through. A number of synthesis sessions were held, including affinity diagrams, themes, and the creation of (ever-changing) personas.
We provided specific documentation aimed at helping them promote coherence and consistency across their teams. We also gave them the freedom and flexibility to create specialised content without bureaucratic hurdles.
We want to keep people moving on the desired path. It's all about helping people understand the next step and giving them the context they need.
Information architecture​
The goal was to organize, structure, and label content in a sustainable and effective way to help users find information and accomplish tasks. To accomplish this, we needed to understand how all the pieces work together within the system and how they relate to each other.
For the creation of systems of information, I analyzed the interdependant nature of users (audiences, tasks, information-seeking behavior, experience), content (objectives, data types, volume, governance) and context (business goals, culture, technology, constraints).
As part of our process, we tested different ideas to make sure they were feasible and met the requirements we'd identified. This was an ongoing and iterative process as you move through design and development. Usability testing is the most common type of evaluative research. However, any time you put a proposed design solution in front of your client, you are actually doing some evaluative research.
Using representative users we seek to identify usability issues, collect qualitative and quantitative data, and assess participants' satisfaction overall.
Quantitative data
Success rates
Task time
Error rates
Satisfaction questionnaire ratings
Qualitative data
Observations about pathways participants took
Problems experienced
Comments/recommendations
Answers to open-ended questions
Once we implemented the solution proposed, and had a website up and running, we wanted to notice how people were using it in a certain way,
Establishing a cause-and-effect relationship can be tricky.
Causal research often includes analytics and multivariate testing. This means reviewing site traffic to see how visitors are entering and moving around the site and what words they might search for, as well as trying design and language variations to see which ones are more effective.
Every project has constraints. It's a good thing we love a challenge.
📌 Lack of resource
📌 We're the first in the industry to understand users' behavior
📌 There was no monetisation model in place
As a result of multiple interviews, usability tests, and A/B tests, we gained a deeper understanding of the unmet needs of our primary audience. We also improved on each iteration.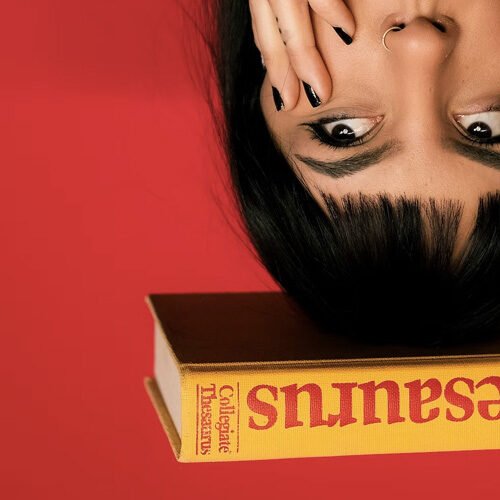 Potential traffic and conversions coming from having more translations pay back the efforts?
Maximiza tu comercio electrónico: entiende favoritos, planifica compras con listas de deseos y conecta eficazmente mediante boletines informativos.
As designers, we have an enormous responsibility to shape the world. We identify patterns and develop empathy to build products or services with a high frequency of use and a high perceived value. But how can we create experiences capable of solving a problem when there's an infinite combination of people and contexts?