Brokers Online helps beginner investors by guiding them through the learning process and getting them started on the right foot.
When ready, they offer the most comprehensive comparison engine to help people find the best broker for their needs.
Role: Lead designer.
Methods: In-depth qualitative interviews, customer journey mapping, brainstorming, information architecture, service blueprint, usability test, heuristic analysis.
Skills: Interviewing, synthesizing, facilitating, design critique, mental model mapping.
Deliverables: Customer journey map, personas, research summaries, prototypes, design system.
Become the number one broker comparison site for beginners.
Teaching is expected to be simple, truthful and flexible to users' demands (time management, experience or motivation on a particular topic). We aim to provide new traders with a simplified flow of information to start their journey with confidence.
Several stakeholders and key players participated in a productive Product Thinking workshop via Miro. We examine more than 50 dimensions when browsing and comparing brokers. Regardless of their size, local or international brokers were compared.
A comparison means comparing two things based on their attributes. By running a deep and logical analysis of all the sorted attributes, we can help people make a better choice. Regardless of the outcome, transparency implies a sense of fairness and objectivity that our audience values.
Insights
☝🏼 'I make decisions based on the cleaner UI.'
☝🏼 'I Invest to avoid the perfect storm.'
☝🏼 'I would say to the newcomers, jump in. Invest while you learn.'
☝🏼 'Trustworthy but not boring.'
A brand can only provide guidance if people trust them
Aesthetics is not just about the artistic merit of web buttons or other visual effects but about how people respond to these elements. Colour, texture, composition, lighting, typography, style, era, video samples, shapes, images that inspire an idea, and more.
Brands must have an attribute that reflects the company's values and sets them apart from the competition. Brands that represent their users' core values are more likely to resist errors and miscommunications. It is natural for us to be generous to those we like the most.
We delivered a working product, design, and research system that set a foundation to build upon. We took the «seeing is believing» philosophy, where insights from User Research were presented as bite-sized, tangible, and accessible nuggets of information that stakeholders could understand. These nuggets served as research vignettes — evocative accounts of user pain points and desires.
New products come with a learning curve, and even long-term users sometimes need guidance. UX writing
helps in these situations, making the experience straightforward and intuitive.
Information architecture​
The goal was to organize, structure, and label content in a sustainable and effective way to help users find information and accomplish tasks. To accomplish this, we needed to understand how all the pieces work together within the system and how they relate to each other.
For the creation of systems of information, I analyzed the interdependant nature of users (audiences, tasks, information-seeking behavior, experience), content (objectives, data types, volume, governance) and context (business goals, culture, technology, constraints).
As part of our process, we tested different ideas to make sure they were feasible and met the requirements we'd identified. This was an ongoing and iterative process as you move through design and development. Usability testing is the most common type of evaluative research. However, any time you put a proposed design solution in front of your client, you are actually doing some evaluative research.
Using representative users we seek to identify usability issues, collect qualitative and quantitative data, and assess participants' satisfaction overall.
Quantitative data
Success rates
Task time
Error rates
Satisfaction questionnaire ratings
Qualitative data
Observations about pathways participants took
Problems experienced
Comments/recommendations
Answers to open-ended questions
📌 Migration of legacy 19 languages
📌 Our portfolio includes stocks, options, crypto, and CFDs. With a steep learning curve in mind, we had to set our expectations accordingly.
📌 There were only a few of us on the team.
📌 Time and scope constraints.
Personalización y customización ofrecen distintas ventajas en la experiencia del usuario. Ambas técnicas mejoran la eficiencia y fidelidad, pero deben equilibrarse con privacidad y costos.
Convince team members and stakeholders on changes you think would be beneficial or to argue for innovation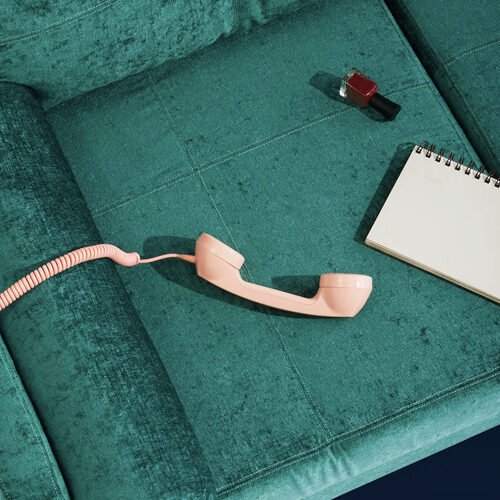 A selection of the top 21 lessons learnt during my +10 years of experience.