👋 Hey! I'm a UX Designer with +10 years of experience helping start-ups and big companies deliver meaningful experiences across the globe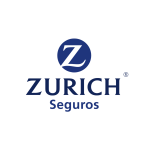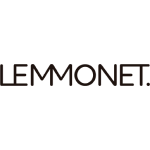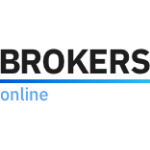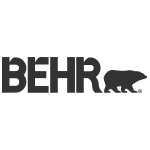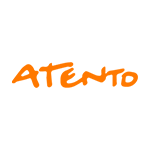 Trusted by top companies​
With my extensive experience working with other designers, executives, engineers, and marketing teams, I know how to help teams to remove friction and align business goals with user needs
Digital profiles prompt us to consider how we present ourselves in new contexts, shuffling through identities more rapidly than ever. Design and build a product, test an idea, and explore an opportunity with focus on impact, usability, and personality
Draw user's attention to the information they need to make smart choices. Focus on the critical, actionable content for each screen by understanding the specific scenarios needed to completion
I run collaborative problem-solving events for people where decisions get made and the consensus is built
Information architecture​​
Optimize the structure of data in ways that match user's mental models to accelerate the navigation
UX Design and prototyping​​
Don't start by focusing on the details of the user interface. Take some time to explore the problem space. Consider research, technical limitations, user flows, stress cases, existing patterns, and content.
We want to keep people moving along a desired path. Help them to understand the next step by giving the context they need to make a decision
I help colleagues develop creative confidence, improve their critical thinking skills, and enhance their ability to work together
Brokers Online helps beginner investors by guiding them through the learning process and getting them started on the right foot. When ready we offer the most comprehensive comparison engine to help people find the best broker for their need
Read More
We teamed up to design a platform that caters specifically to their users and business model. In today's digital world we value speed and simplicity. This is what enables one-click shopping and real-time updates but somehow these principles are not applicable to this industry. So, we come up with a question:
What would an engaging lawyer's site look like?
Read More
Looks like magic,
works like science
Go beyond streamline tasks and let people enjoy the journey by taking advantage of scientific methods to improve business metrics and a human-centered approach to resolve problems.
I had the pleasure of being Max's manager at Blexr. Max is a strong UX designer who has a firm understanding of design and research needs. He takes the time required to explore the user needs and bases his designs on what fulfills the business and user objectives. Max worked in a challenging team, but he worked hard to find ways to communicate and visualize his ideas and improve the team process and collaboration. He never complained and always participated as a strong team player. If given the chance, I would hire Max again.
We hired Maximiliano as a freelancer. He delivered his work on time and was very risponsable about it. Absolutely commited to deliver a quality work. Friendly and easygoing to deal.
One of the most pro-active, conscientious and determined designer I think I've ever met. He takes on everything that's thrown at him and interprets things in unique and creative ways
Boost productivity without sacrificing creativity
Build experiences that work on every screen, on every platform, in every language, and in every country.